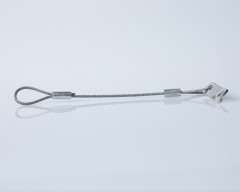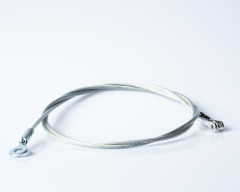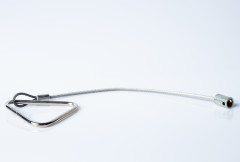 Montague Latch Company offers and builds a variety of cable and wire rope lanyard assemblies for many applications. Cable assemblies are generally constructed out of stainless steel or galvanized steel wire rope which can be uncoated or coated with vinyl or nylon. Each cable assembly is unique and is designed for specific applications.
We use equipment specifically designed to reliably produce high-quality cable assemblies. Our equipment and staff help ensure that we provide our customers with the best possible product. Our prices are very competitive and our lead times can be surprisingly short.
For most, if not all of the applications for which we produce cable assemblies and wire rope lanyard assemblies, the use of hand-crimping tools is unadvisable.
For more information on cable and wire rope lanyard assemblies, or to request a quote, contact us.
Contact Us Today