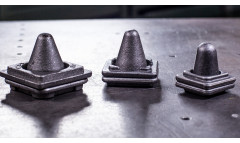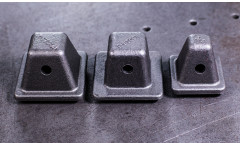 Montague Latch Company stocks a good selection of nesting caps and targets. Nesting caps and targets are designed to allow racks and/or containers to be safely stacked, thus freeing up valuable storage or shipping space. Since caps and targets are essential for storage racks, it is important to have a knowledgeable and reliable supplier.
With over twenty years of industry knowledge, we understand our customer's needs. We carry a variety of cast, forged, and stamped caps and targets for 2.0", 2.5", and 3.0" tube sizes. Don't see the nesting cap or target you need for your project? Let us know, we may consider stocking it!
Contact us today with questions you may have or to place your first order!
Contact Us Today