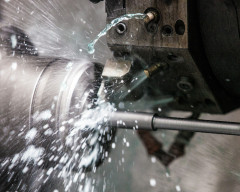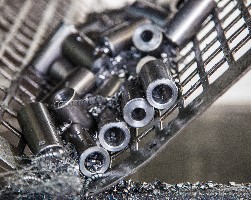 Montague Latch Company has established itself as the lead supplier for spring-loaded latches. We offer a wide selection of latches that are designed for a large variety of applications. While there are many different types of latches, our focus is on manufacturing industrial spring-loaded latches. Most of our latches can be supplied with either grease fittings or grease holes for lubrication. Should we not have a latch that fits your application, we have the capability to customize an existing latch, design and manufacture custom latches, and with few exceptions, we can manufacture latches to your specifications.
Some of our latches ship fully assembled and some do not. If you would prefer that your latches be shipped unassembled please be sure to let us know when placing your order.
Please note that when welding an assembled latch, the heat may negatively affect the spring; therefore, it is important to use care when welding the barrel in order to avoid causing harm to the spring.
Additionally, replacement parts are available for your "Montague" latch should any component need to be replaced.
To inquire about a latch or to request a quote, contact us.
Contact Us Today