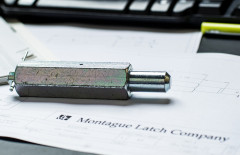 Montague Latch Company provides in-house product design, prototyping, production, and technical support.
Our depth of experience enables us to select the right materials, tolerances, coatings, spring rates, and other elements required to design and produce a product that will not only function as intended, but will also be durable and cost-effective.
We specialize in solutions for your custom applications!
Contact Us Today